Regular price
$494.33 USD
Regular price
$556.27 USD
Sale price
$494.33 USD
Unit price
per
Sale
Sold out
The ultimate in flood defence. Manufactured here in the UK.
Free delivery and 60 day money back guarantee. Usually delivered within 5-10 working days (often sooner).
The international award winning product comes in 6 standard sizes, covering most single, inward opening doors. Floodshield comes ready to use and can be fitted in seconds, by anyone from 8 to 80. Protecting your house from flood water, the Floodshield flood barrier simply clips to your doorframe and seals against the flat outside surface of the frame and down onto the step: whether stone, tile, concrete or wood. No tools needed, and no expensive survey are required. There are no fixtures, fittings, or alterations to your property, it simply seals against the existing door frame with our patented hand adjustable clip system. The Floodshield is designed to last and has been extensively performance tested in flood conditions.
Unlike many other barriers that can be "fitted in seconds", Floodshield doesn't need an ugly frame to be screwed into the outside of your home. It truly can be fitted in seconds from opening the box.
Floodshield Benefits
Fitted in minutes




No tools required




No fixtures or alternations




Cannot be stolen




Designed to last




No survey required




Performance tested
Sizes & how to measure
Floodshield comes in 6 standard sizes, fitting nearly all inward opening residential doors:
| | | |
| --- | --- | --- |
|  Size | mm | inches |
| Size 1 | 780 | 30 3/4 |
| Size 2 | 830 | 32 3/4 |
| Size 3 | 880 | 34 1/2 |
| Size 4 | 910 | 35 3/4 |
| Size 5 | 930 | 36 1/2 |
| Size 6 | 980 | 38 1/2 |
Measure for a Floodshield barrier between the brickwork as shown in measurement A below (overall width of doorframe).

Choose the Floodshield size which is nearest to, but not larger than Measurement A to allow the barrier to clip to and seal against the outside surface of the doorframe.
Measurement A - overall width of the doorframe. The barrier in place overlapping onto the doorframe a minimum of 1½" (38mm) each side.
Floodshield seal types
There are two options of seal for the Floodshield barrier. One for standard door frames, and one for uPVC door frames. If you need help with the below, feel free to contact us and we will assist.
The Floodshield for standard door frames seals to the frame and down onto the step, whether concrete, stone or timber.
The seal for UPVC type frames seals continuously to the outer face of the door frame.
The award winning Floodshield door barrier simply clips by hand and seals against the frame of your existing door. It is fitted in minutes without the need for tools, permanent fixtures, or alterations to your property.

Our barriers have protected thousands of homes over the last decade and have been performance tested in both the test station and real flood conditions. Our barriers have been trusted by Local Councils, water companies and housebuilders and developers.
Free global shipping!
Risk free! We offer free worldwide shipping on every Floodshield, a 2 year manufacturer's warranty and a 60 day money back guarantee.
Need more help?
Call us or fill out a
contact form
if you need more information.
View full details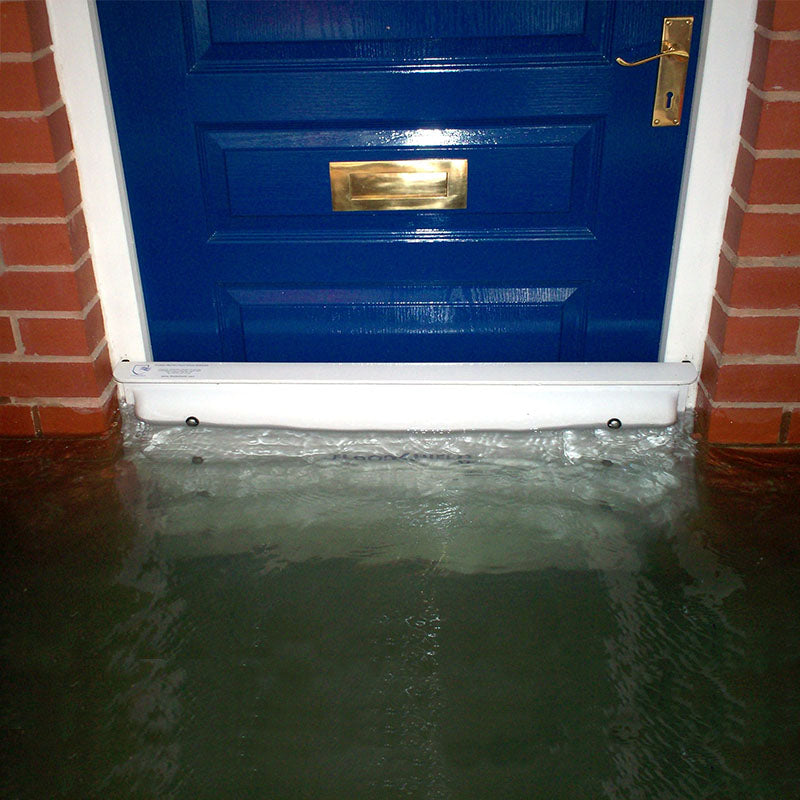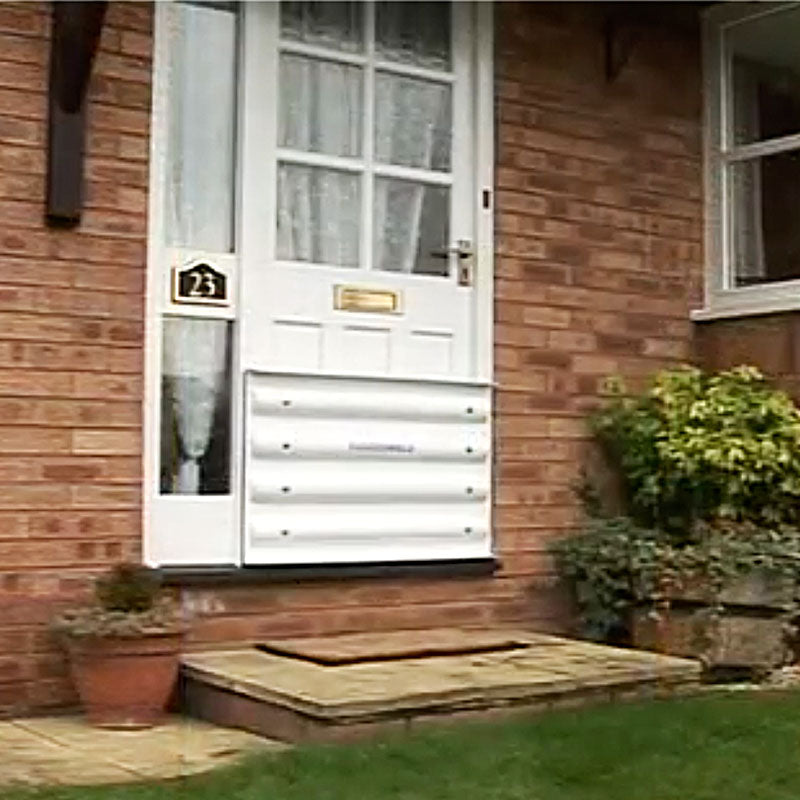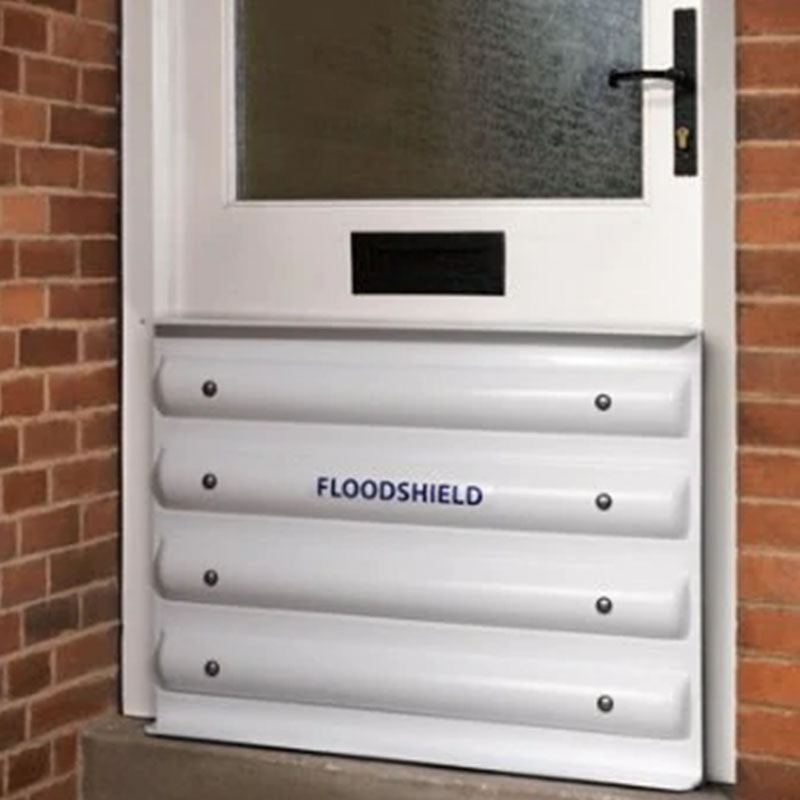 Flood barrier.
Very good service from Anthony on your help desk before delivery.
On time delivery.
Very easy to fit so so far so good.
Only rated 4 as it has not met flood conditions yet.Let's hope it never has to and it remains in our garage.
Very pleased so far.
John
Excellent Service and Product.
We had excellent service from Floodshield. They sorted any problems we had very quickly and to our satisfaction. The Floodshield Flood Barrier fits very well and along with the Flood Sax, means we now feel protected from future floods.
Keeping the waters back
Easy to fit on our new UPVC door. Can be fitted while keeping dry inside the house- that's a bonus. Hoping it won't be needed but after this summer not so sure!
I sent back the one that I recived yesterday. So actually I'm waiting for an other one but a size bigger. Thanks
Spill Monster Absorbent Powder
Have Spill Monster on hand for your next emergency, he will contain and clean up any spill in a flash, stopping contamination and nasty tumbles before they even have a chance.
Find out more