Regular price
$30.97 USD
Sale price
$27.88 USD
Unit price
per
Sale
Sold out
Water activated flood protection

Fully activates in just 5 minutes

Can be stack up to 1.2m in height

Secure handles to make positioning easy

5 Year shelf life when unopened
The Flood Cube provides an environmentally friendly, cost effective solution to protecting both commercial & domestic properties from damage and loss caused by surface water flooding. It is not only effective at forming a barrier, but can also be used divert the flow of water. Fabricated with integral handles, the Flood Cube is easy to handle and deploy ready for activation.
One pack of 4 Flood Cube can be laid out to protect:
1 row of 4: a span of 160cm to a height of 15cm
2 rows of 2: a span of 80cm to a height of 30cm
4 rows of 1: a span of 40cm to a height of 60cm
So for a standard patio door of 200cm wide, 5 packs of Flood Cube will protect to a height of 60cm.
Directions:

Activate the Flood Cube by submerging in fresh water or by soaking with a hosepipe - Note, do not use salt water

Partial activation will occur in under 3 minutes, it will become fully activated in around 5 minutes

Place the activated bags in position. They can be stacked up to 1.2m high if a wall-like construction is required

After use the internal, non-toxic material can be dispersed in to the ground

The outer sack should be disposed of in landfill or incinerated in accordance with local authority guidelines

Technical Specification:

Pack Quantity 4

Absorbency Each Approx. 18-20 Litres of Water 

Flat Dimensions 400mm x 360mm x 30mm

Activated Dimensions: 400mm x 360mm x 150mm 

Applications:

Homes

Shops

Garages

Doors, gateways & driveways

Commercial properties

Divert water flow

Benefits:

Vacuum packed for easy storage

Lightweight construction

Integrated handles facilitate effortless handling

Can be stacked up to 1.2m high

Each fully activated sack weighs approx. 20kg which provides a stable barrier

Stores, unopened, for up to 5 years

Composition:

Outer Bag - Ultrasonic, non-woven polypropylene

Internal Fill - Hydrophilic nano-SAP

View full details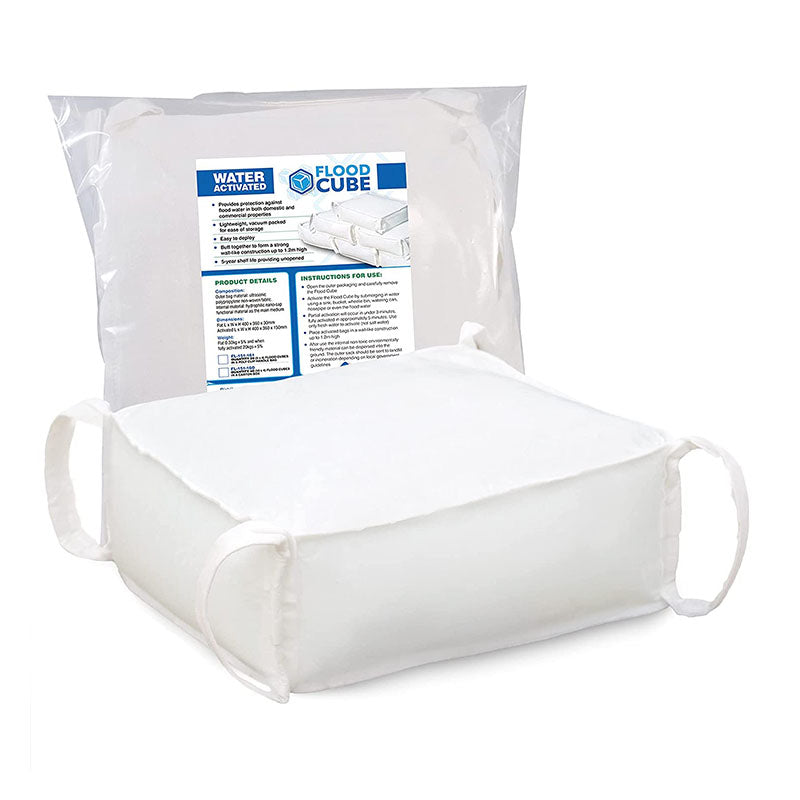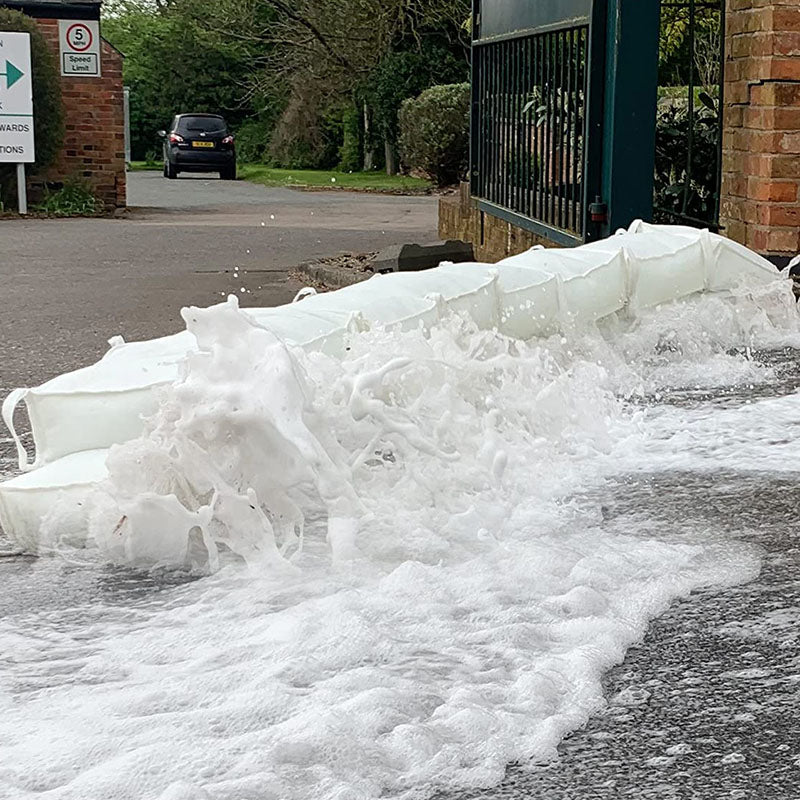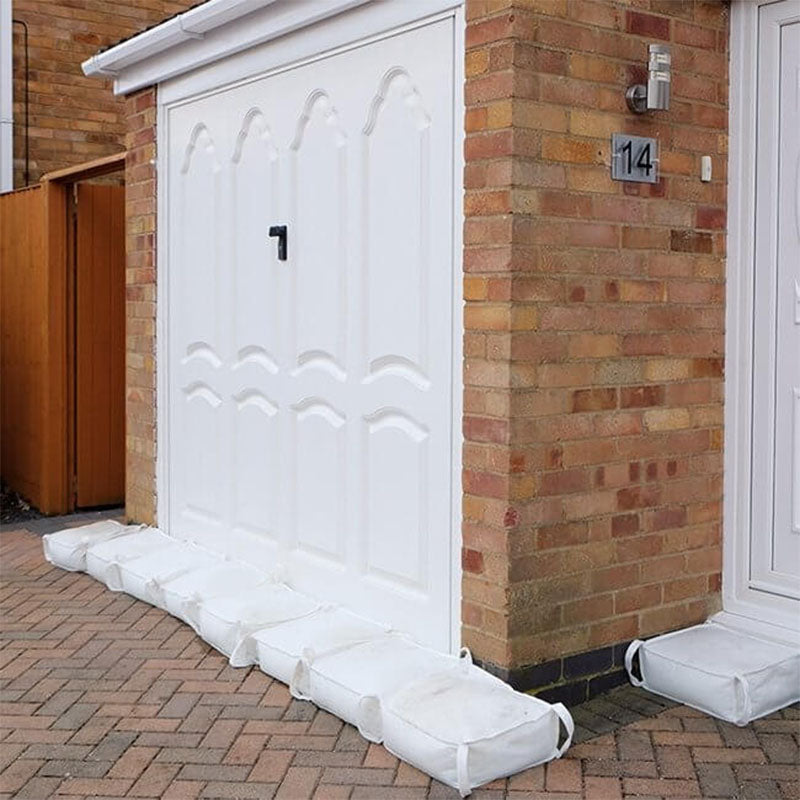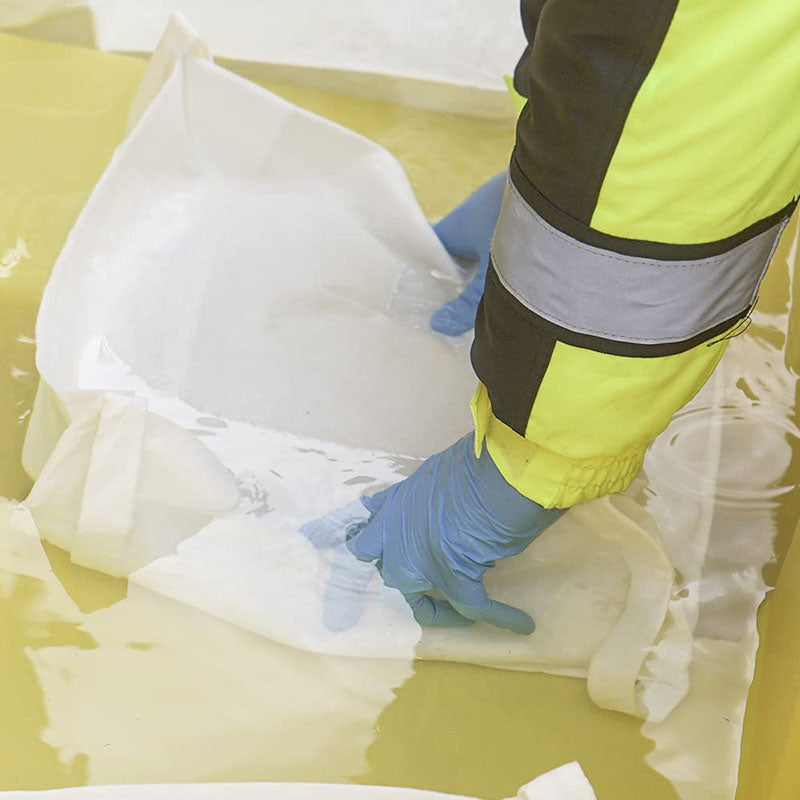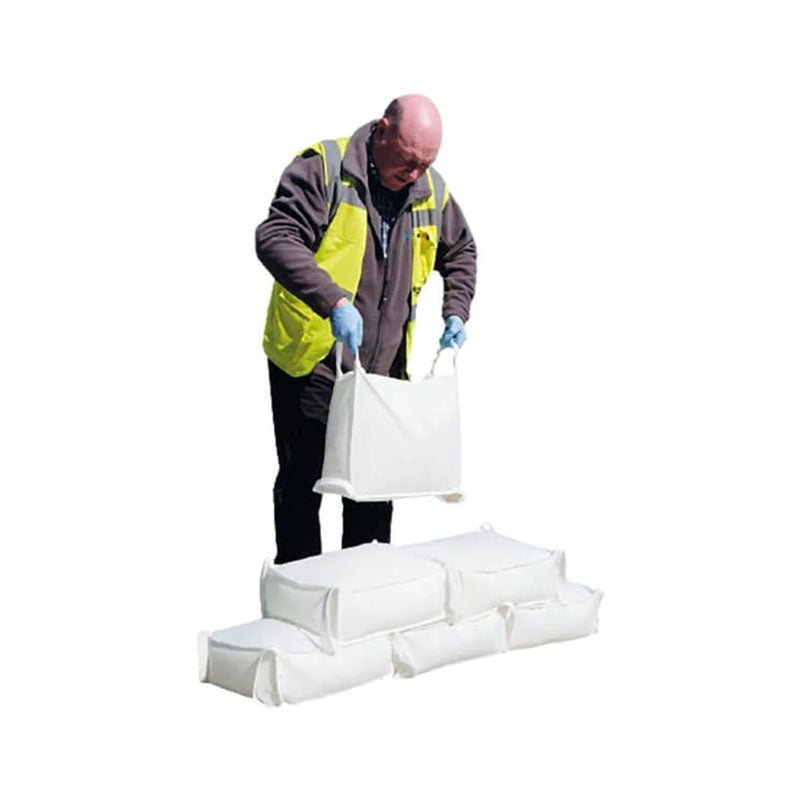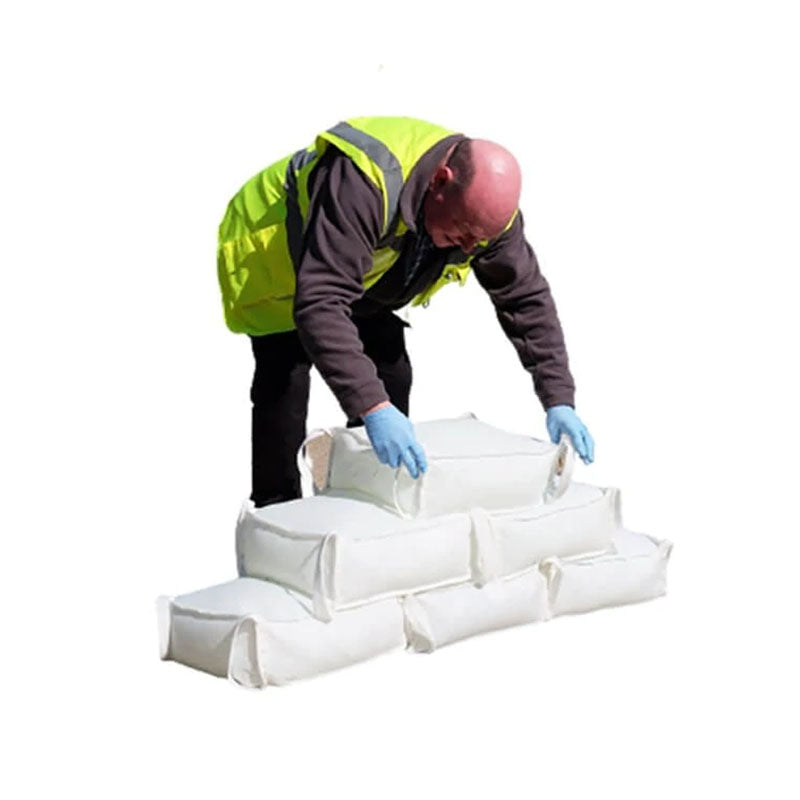 Spill Monster Absorbent Powder
Have Spill Monster on hand for your next emergency, he will contain and clean up any spill in a flash, stopping contamination and nasty tumbles before they even have a chance.
Find out more