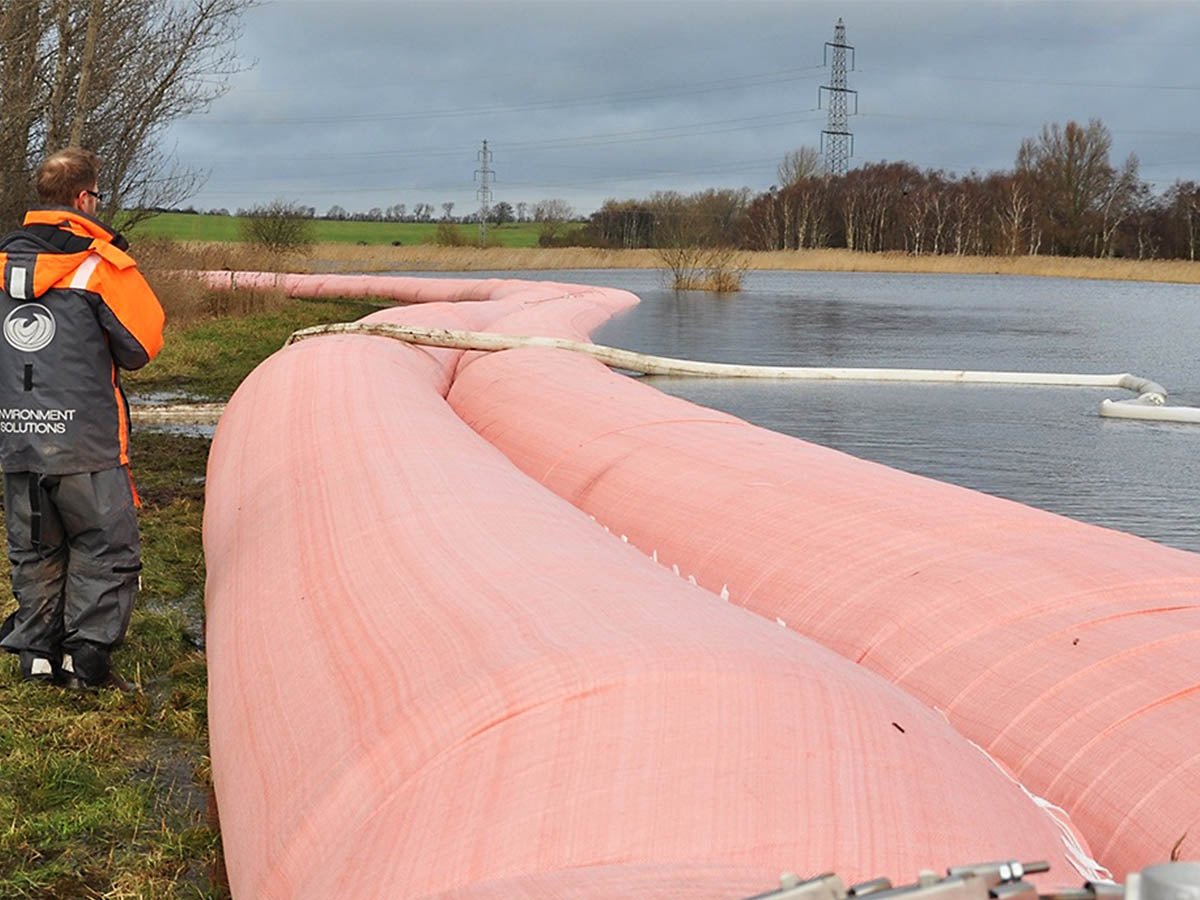 Infrastructure Flood Protection and Cofferdams
One of the biggest challenges in flood situation is protecting large areas that can't be protected by tactical solutions like Floodshield or FloodSax. Enter NoFloods Pro. Decades of proven capability protecting infrastructure, towns, buildings and more.
See the NoFloods Pro in Action: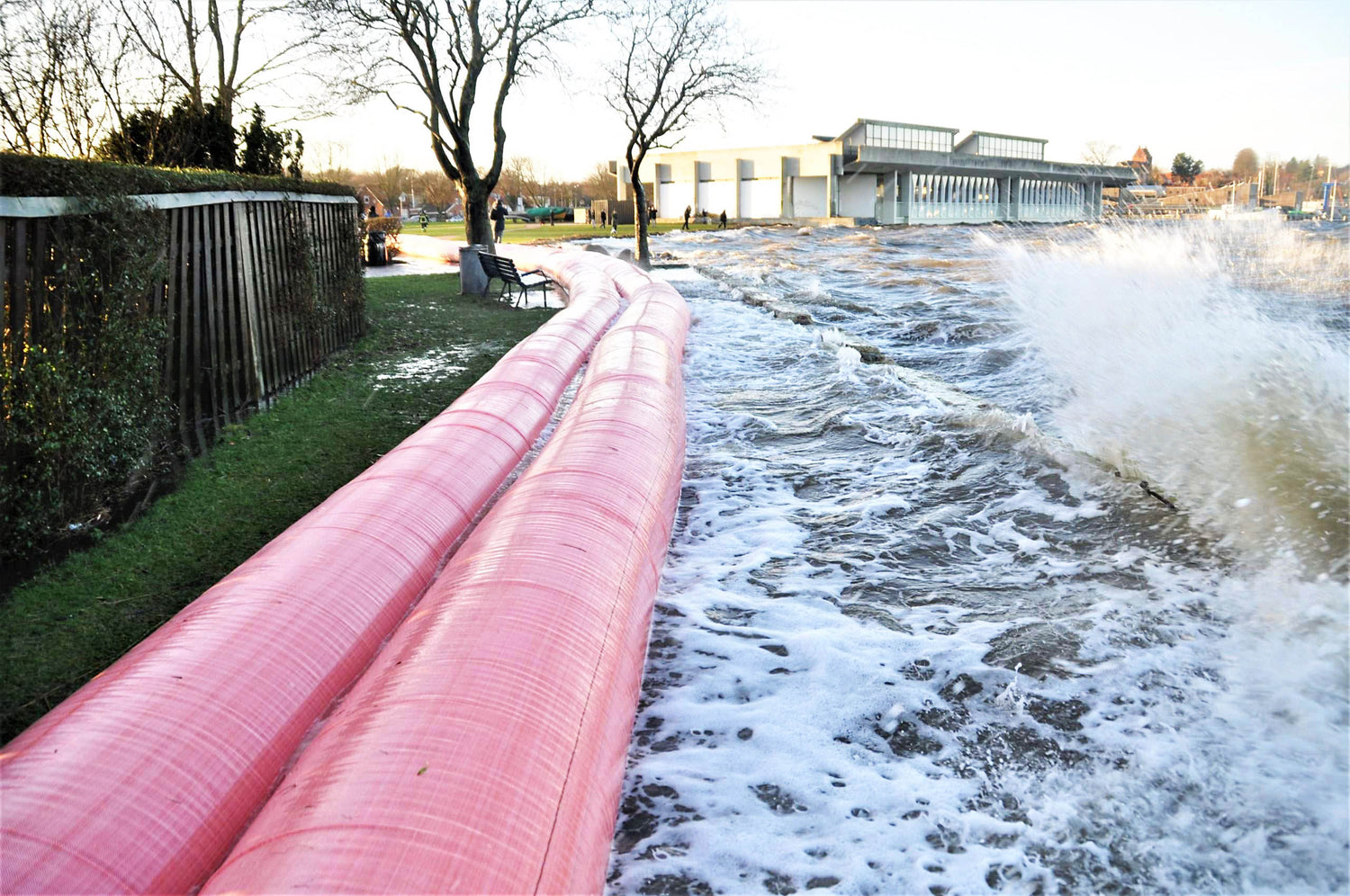 Protection Custom to You
The patented NoFloods Pro water-filled inflatable flood barriers are based on innovative technology developed and tested in Denmark.
NoFloods Pro has been extensively tested and are certified by several Emergency Preparedness departments such as the French Sécurité Civile, Department of Homeland Security in the USA. The inflatable flood barriers have also been awarded the Product Accreditation & Endorsement Evaluation Certificate And Recommendation for flood protection and oil leak response NDRRMC OCD (Manila Disaster Risk Reduction and Management Council Office of Civil Defense).
The flood barriers are highly flexible, efficient and cost-effective and offer many advantages:
Rapid and easy deployment during disasters and emergencies.

Multiple applications, from damming & flood protection to storage.

Conforms to the terrain and can be used on all surface types.

Ability to circulate water (option in cold climate/during winter).

Only takes up minimal storage space when not in use.

Inflatable barriers can be deployed both preventively and curatively during floods.

The barriers can be deployed in 5 to 200-meter sections and can be continuously extended.

Lowest weight per meter before deployment, 3kg/m dry weight and willing with water, 2350 kg/m filled.

4 men can deploy 1000 meter inflatable flood barriers in less than 4 hours.

The standard size of the inflatable flood barriers retain 80cm. of water.
The NoFloods Pro is an extremely solid and strong barrier, resistant to abrasions, tearing and most chemicals. 
Proven Protection

Quick to Deploy

Flexible Application
Ready to discuss your requirements?
Other flood protection options
Front & Back Doors

We have all the products you need to stop flood water entering your property through doors.

Find out more

Patio Doors & Garages

Check out our product range designed for wider openings and diversion of flood water.

Find out more

Flood Clean Up & Accessories

Products to help with those smaller entry points and the eventual clean up from a flood.

Find our more