Regular price
Sale price
$14.07 USD
Unit price
per
Sale
Sold out
Free UK shipping on Osmo Barriers!
Osmo Flood Barrier is a disposable super absorbent barrier designed to form a water-tight barrier protecting homes and businesses from the flow of food water. Available in 1.5 metre and 3 metre lengths, simply place in front of a door, activate with water, and it absorbs up to 30 litres of water, crystallises, and forms a water-tight barrier. Using super absorbent technology, the barrier absorbs water and binds together to create a flood protection sock. The flood barrier absorbs water on contact, making it quick to deploy, and the ideal sandbag equivalent.

Looking for an award-winning flood barrier that can be fitted in seconds, and protect your house against up to 60cm of water? Have a look at our famous Floodshield flood barrier.
Benefits
Protects property from invasive flood water




Inflates on contact with water in minutes




Once inflated, forms a resilient, leak-proof, water-tight barrier against most surface




Ideal for use across wide doorways, garage doors, driveways, footpaths and gates or to divert flood water away from the property




Can be used as a temporary flash flood or long-term flood measure




Easy to store when not in use




Easy to roll out in an emergency




Eco-friendly sandbag equivalent, using 50% reclaimed material




Made in the UK from OSMO's Super Absorbent Polymers.




Non toxic and non hazardous.



Please note, the Osmo barrier will not inflate with salt water, so should be inflated with fresh water before being used against sea water. 
Customers are warned that whilst they may find they are able to inflate and deflate the barrier between floods, the product is designed for single use, owing to the biohazard nature of flood water.
How to use
Simply roll out and the water will absorb and activate the flood barrier:
Technical details
Dimensions flat length x width 1500/3000 x 210 mm




Dimensions inflated length x width x height 1500/3000 x 210 x 90 mm




Absorbency capacity per barrier 15/30 litres




Product weight: 1.5m-265g • 3m-512g



Delivery information
View full details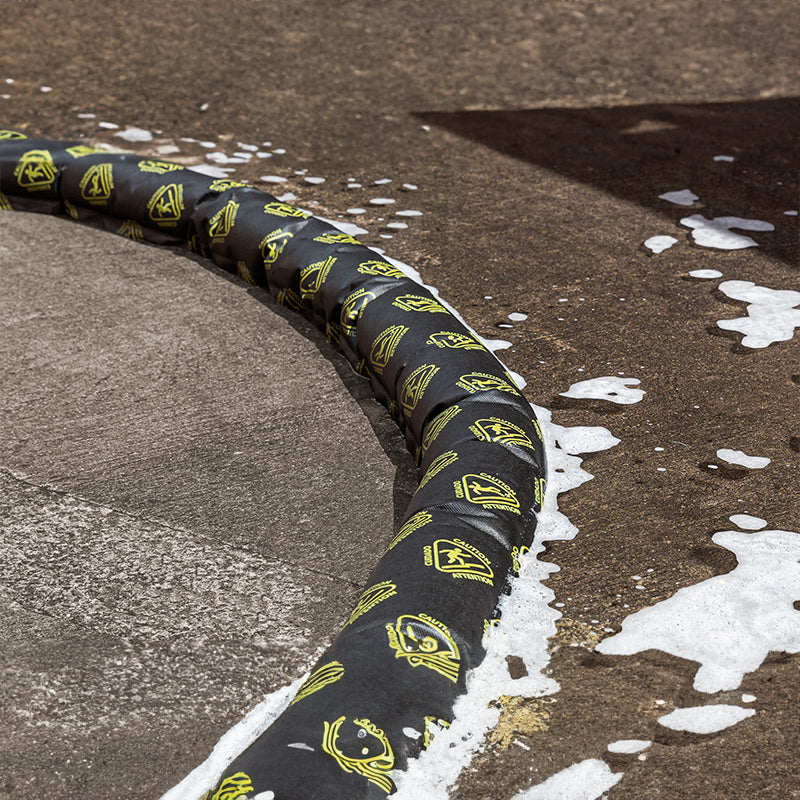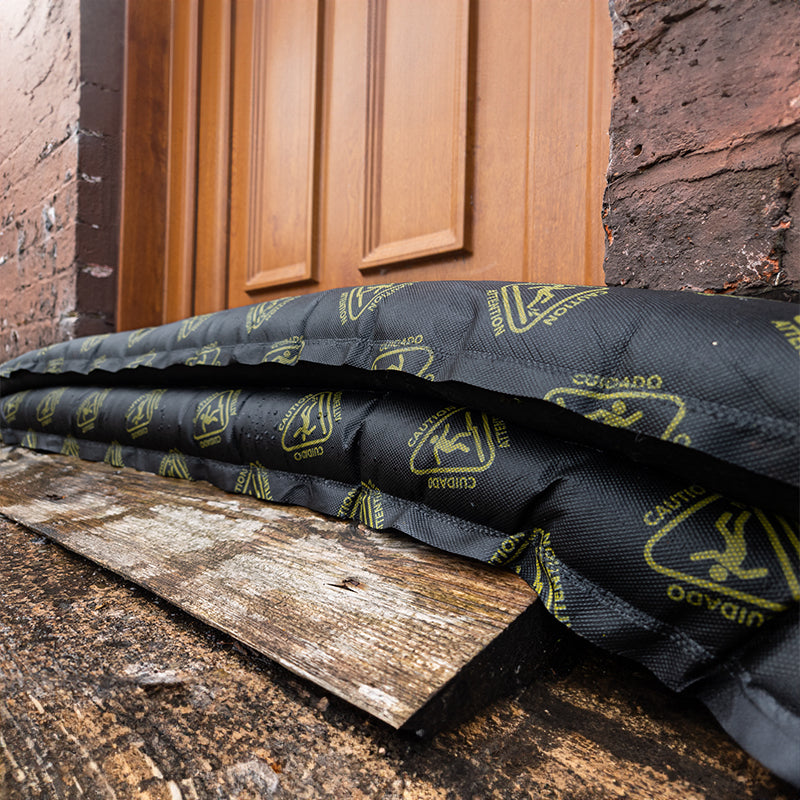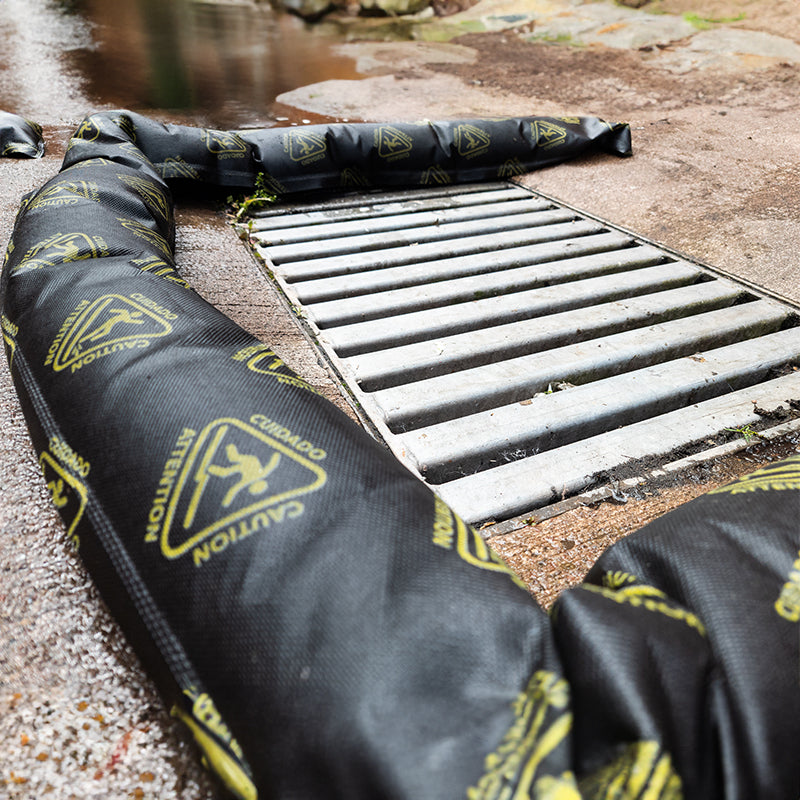 Osmo flood barrier
Haven't had to use them, but it will sadly happen, confident in your product. We compared different types of products, we were confident this product will suit our needs.
Kind regards
Understanding
Did the job - but not sure if I can reuse again and does it dry out ? Advice would be appreciated. 🤔
Flood barrier
Don't know yet sir az i have not used it and hopefully il never need to use it but if I does il keep ya posted ty
They did what they said they would. Inflated quickly and gave me a way to help divert water running down my drive
Spill Monster Absorbent Powder
Have Spill Monster on hand for your next emergency, he will contain and clean up any spill in a flash, stopping contamination and nasty tumbles before they even have a chance.
Find out more